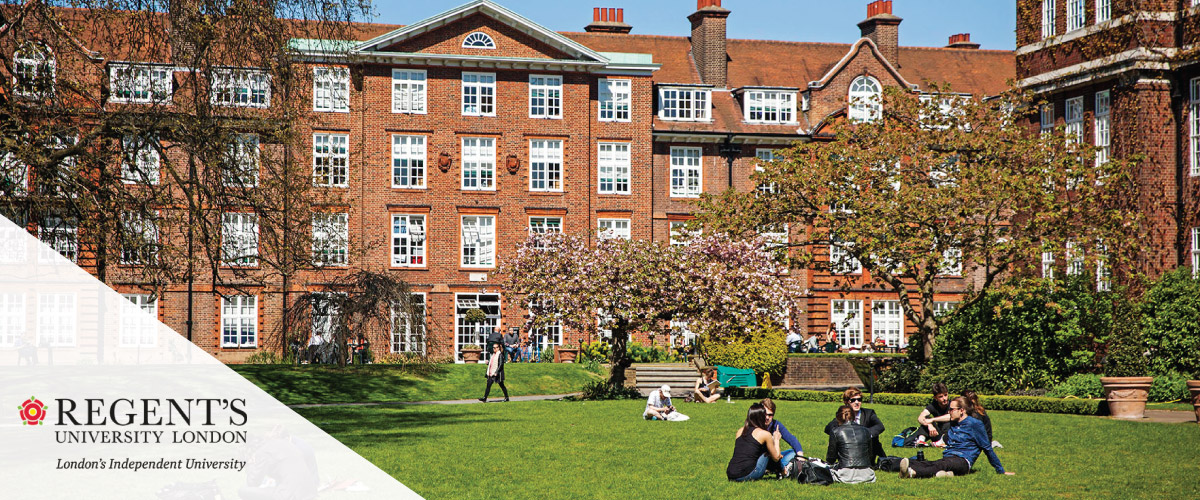 Study in London at the Regent's University - London's only independent, not-for-profit university
(Enquire Now for January 2022/September 2022 intake)

Study in the heart of London in royal Regent's Park and Marylebone one of Europe's most exciting cities and is equipped with several student-friendly amenities to ensure a productive and safe academic environment.

Regent's offers a variety of dynamic postgraduate & undergraduate programmes in business and management, including MBA, international relations, psychotherapy . Programmes reflect the latest issues and developments worldwide. And also offering education in the fields of business, fashion, media, humanities, and liberal arts.

With around 140 nationalities on campus, the connections you make here will open doors to exciting possibilities across the world.



Get the Opportunity to work for 2 years in UK after your studies
Wide range of Under Graduate & Post Graduate Subjects include :
Business and Management
Fashion and Design
World Language Evening Programme
Liberal Arts and Humanities
Psychotherapy and Psychology
For further information Email CV to info@combineco.com and Enquire Below