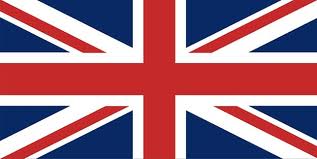 Study at Leading UK Universities
Enquire for May/ Sept 2023 intake

Application for September 2023 open now!



Some of the prestigious Universities in UK are :
These Universities offer a wide selection of courses, a world-class library, and a cultural melting pot - and find your path .
Explore Courses for May / Sept 2023 Admissions in UK
The UK is one of the world's most popular destinations to study higher education, with more than 500,000 international students enrolling each year.
- One of the world's leading destinations for international students. UK universities are among the best in the world, and consistently perform well in world rankings. They also have a reputation for world-class research.
- Students get the opportunity to develop the skills, knowledge, critical thinking, and connections to drive forward their careers.

High quality postgraduate study opportunities are also available at the majority of UK universities, with some universities offering sponsorship to extend Tier 4 visas.
Courses available for May Intake
Undergraduate
Education, Health, Architecture, commerce, Business Administration, Computer Science, Civil, Mechanical Engineering, Personal Services,
Postgraduate
Commerce, Business Studies, Business Administration, Data science, Computers Science, Engineering, MBA

Key highlights:
Wide range of courses for Undergraduate and Post graduate study for Sept 2023 Intake

Agriculture, Bio medicine, Education, Energy, Dental Sciences, Engineering, Business Administration, Film, International Accounting & Finance, Advanced computer Science, Advanced Chemical/ mechanical, software, Supply Chain & Logistics Management, Marketing, Artificial Intelligence, in Finance and Accounting, Law, Policy and Practice, International Journalism, Data Analytics, Data Science, Management, Global MBA (Information Technology) MBA

Scholarships on merit basis of upto 30% of Tuition Fees
Masters courses with 1 year industrial placement: MBA, Business, Engineering, Data Science, Pharmacy/Health/Biomedical
2 years Post study work visa
POST STUDY WORK VISA allows students starting in 2023 to WORK FOR 2 YEARS in the UK
Get information regarding scholarships, admission, application and accommodation
Visa assistance and clarifications under Tier 4 Student visa
Get Referral for education loan assistance from Incred and HDFC Credila, India's 1st Education Loan Specialist
Call 8448517400 email CV to info@combineco.com